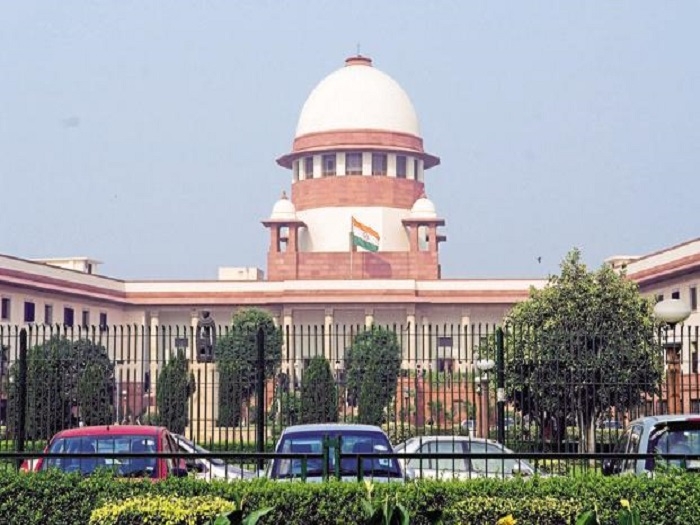 New Delhi, May 4: Muslim Rashtriya Manch (MRM) activists approached the Supreme Court seeking intervention in response to the petition filed by Tahseen Poonawalla demanding complete ban on 'gau rakshaks' (cow vigilante) across the country.
The petitioners include former vice-chancellor of RTM Nagpur University Dr S N Pathan from Pune and Mohd. Faiz Khan, National Convener of MRM Cow Cell from Raipur besides Israr Ullah from Allahabad. They requested the apex court not to ban the 'gau rakshaks'.
Senior MRM activist and Supreme Court advocate Shiraz Qureshi and his team that filed the intervention requested the supreme court that there are good number of people working within the legal framework to protect the cow and its progeny cutting across the religious affiliations.
"We condemn violence but we also condemn misrepresentation of facts. Anti-social elements are trying to defame the genuine cow protectors so that the protection of cows & progeny done lawfully can be disrupted. I represent Muslim gau rakshaks and am taking the legal route to fight my case," said Shiraz Quraishi, Supreme Court Lawyer.
The petition also makes a mention of Joshine Anthony, Kavita Jain and Jagpreet Luthra and several other women who are law abiding citizens protecting animals.
This team of Muslim petitioners and advocates have come forward in support of 'Gaurakshaks' and countered Tehseen Poonawalla's petition to ban 'gaurakshaks'. The date of hearing is due tomorrow in the Supreme Court wherein both sides will battle for and against the term which has captivated the entire country - "Gauraksha".
According to India Today, senior journalist Jagpreet Luthra, entrepreneur Kavita Jain, painter Nitasha Jaini, and Joshine Anthony are the professionals engaged in protection of animals from being smuggles across India and beyond borders. Nitasha Jaini was attacked outside the Patna High Court where she was fighting a legal battle against the meat mafia, Joshine and Kavita were attacked by a mob of 50 from the meat mafia in Bengaluru, the India Today had reported earlier.
"Just two months back over 20,000 kg of beef kept for export was seized from a cold storage in New Delhi (all samples tested positive for beef) and over four thousand tonnes of meat was caught at Chennai port. These were efforts of genuine law abiding gau rakshaks. Our efforts gravely hurt the meat mafia's pockets," said Joshine Anthony of the Dhyan Foundation.
Celebrity and former Miss India Nikita Anand voiced her concerns on the matter saying "Ram, Krishna, Rana Pratap, Shivaji were all gau rakshaks. It is a pious term and this is a planned attack to defame this term of 'gaurakshaks' by the meat mafia so that there is no hindrance in their trade. It is an illegal trade worth several hundreds of crores and the meat mafia doesn't bat an eyelid even before firing at police in order to flee".
In an interview with India Today DSP Virender Singh from Mewat said how police officials are not safe at the hands of cattle smugglers. "These Mewati cattle smugglers open fire and pelt stones on the police when we try to intercept their illegal trade", said Singh. Amit Kumar and Gaurav Kumar of Haryana are among those who have been attacked and shot at point blank range at the hands of Mewati's during one of their pursuits to mobilise authorities to intercept cattle filled trucks".
"The meat trade is a hazard to our national security. As per a report conducted by the National Investigation Agency, one of the biggest fund raisers for terrorist outfit Hizbul-mujahideen was a cattle smuggler from Bangladesh. Recently several thousand cartridges, carcasses of endangered and extinct animals and several hundred illegal firearms were recovered from an animal poacher's house in Meerut," Quraishi further elaborated.