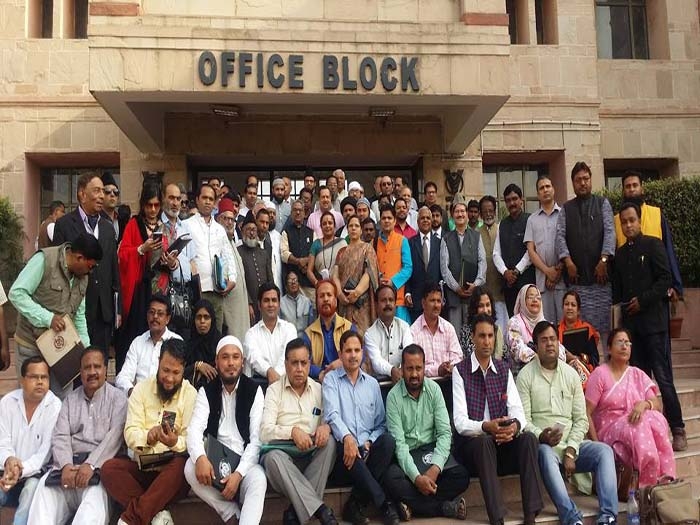 New Delhi, Nov 4: While the political atmosphere in the country is filled with issues like Triple Talaq and Uniform Civil Code (UCC), the Muslim Rashtriya Manch (MRM) took an initiative to hold a meeting between top RSS leaders and Muslim intellectuals on Thursday in Delhi to thrash out on these most contentious issues.
The meeting was attended by RSS Sah-Sarkaryawah Dr. Krishna Gopal and Dattatreya Hosabale, and Indresh Kumar, senior RSS functionary, and patron of MRM.
Prominent among the Muslim Intellectuals were former Aligarh Muslim University (AMU) VC Dr. Mehmood-ur-Rahman and ex-Registrar Shahrukh Shamshad, former Dean and Member of AIMPLB Prof. M. Shabbir, Head of Theology Department Dr. Jahid Khan and research students Jafar Darik, Maulana Kaukab Mujtaba, Maulana Suhaib Qasmi, Prof Dr Shahid Akhtar, Ranchi, Latif Magdum, Pune, Faruk Ahmed Khan, Jodhpur, S K Muddin, Jabalpur, former Nagpur University VC Dr. S. N, Pathan, and other MRM functionaries.
At the outset of the meeting, the RSS leaders clarified in most clear words that they wanted an equal participation of all to maintain brotherhood, peace and equality and development.
According to Amar Ujala report, Prof. Shabbir said that the discussions were held with an open mind and heart. He said that Muslims should get the education, jobs, and representation in state Assemblies and Parliament.
In his 30-minute address, he cited examples of at least 44 Muslim countries where there were amendments made to Triple Talaq and Muslim Personal Law under the provisions of the Quran and said that this was possible in India also.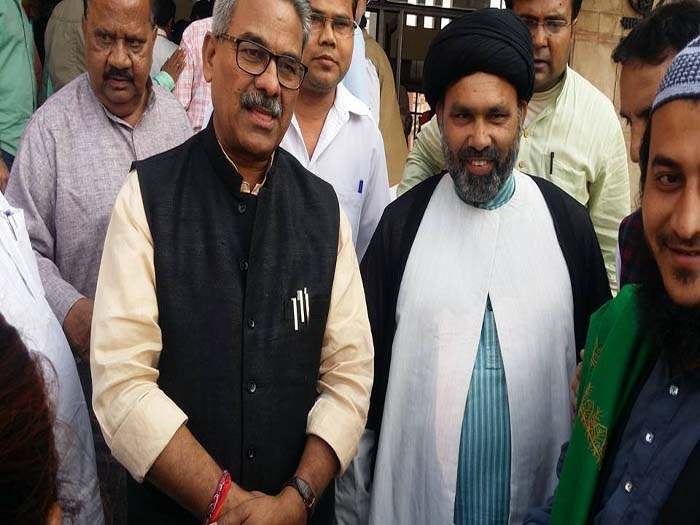 He, however, said that it would be better if the proposal for amendment came from the Muslims. Talks can be held anew on UCC and Triple Talaq also.
Dr. Mufti Jahid stressed the need to dispel the prevailing myths and misconceptions between RSS and Muslims. His argument was that the Pallet gun was used only in Kashmir but not in Haryana where the riot took place.
Similarly, he said that no one is ready to talk on Gujarat issue. People are raising various doubts over the recent incidents in MP. Rule of Law should be common for all. He said that thinking on these issues was necessary for better understanding. He said that the RSS leaders assured him of considering his views.
According to sources, the deliberation was attended by 150 Muslim intellectuals including bureaucrats, officers, professors, legal experts, Sufi Saints, and other Muslim intellectuals.