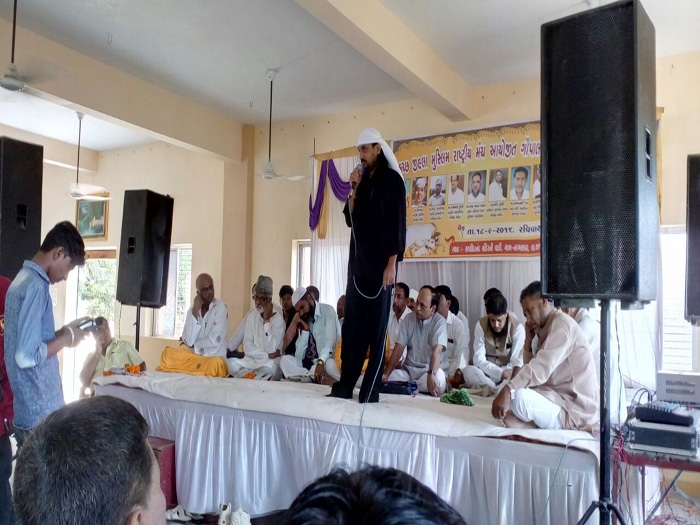 Anjar (Bhuj), Oct 6: Muslims in India are integral part of the Indian society and share ancestors, culture and motherland with the Hindus. The need is to make them realise this underlying current of unity in diversity, said Muslim Rashtriya Manch (MRM) National Organizing Co-Convener Virag Pachpore.
He was addressing a gathering of Muslims and Hindus at Sachhidananda Gaushala at Naglapar village of Anjar in Bhuj district of Gujarat.
Lack of education is the root cause of the backwardness of the Muslim community, he said urging them to insist on the education of their children. He appealed them to celebrate the birth of a girl child in the family and honour the women.
Giving examples of terrorist Yakub Memon and former President APJ Abdul Kalam, he appealed them to follow the path of APJ Abdul Kalam and not that of Yakub Memon.
Mohd Faiz Khan, National Convener of MRM Gauraksha Prakoshth in his speech called upon the Muslims to serve the cows and save them as milk and ghee derived from a cow is god for the health of human being, even according to the Holy Quran.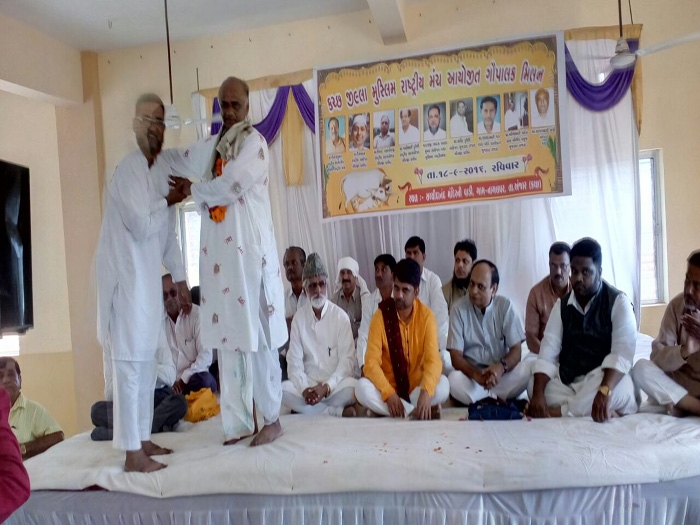 He said that cow milk and ghee are the best gifts to the mankind by nature. They act at deterrent to a number of diseases and correct physical disorders.
During this one day convention, Mahant of Sacchidanand Temple Mahant Trikamdas was present. Praising the efforts of MRM for a wonderful campaign on cow development he said that the MRM has touched the important aspect of gau raksha and gaupalan.
Zaheer Qureshi, Adam Bayad and Mir Khan Mutva, Dineshbhai Ravat, Bashir Mollah, and others also spoke on the occasion.
Pir Saiyad Ibrahimshah Kadarshah Motoiwale, a Sufi sant, said that Anjar is the best example of social harmony among the Hindu and Muslim brothers. He also urged Muslim brothers to stay away from consumption of beef. On this occasion Bauddhiik Pramukh of Gujarat Prant RSS Mahesh Bhai Oza was present. He said that the every citizen of our country should live up to the spirit of nationalism.
The convention of Gau Rakshaks was organised by of Kutch unit Muslim Rashtriya Manch at Sachhidanand temple. The programme was attended by national and state office-bearers of Muslim Rashtriya Manch along with Muslim gaupalaks from Anjar district were present in large numbers. The vote of thanks was given by given by district spokesperson of Kutch MRM Haji Abdul Sattarbhai Khatri.